ANDREA'S PERSONALIZED OCCASIONS
...for your designing needs.
---
DONKEY notecards with envelopes, 5 1/2" x 4 3/8". Handmade, some will be just a tad different from the others, but all guaranteed to be very cute and original! Imprinted on them I can use your business name, your personal name, or just a cute donkey - even your own photo! You let me know the way you want them and I'll make them to please you. Special orders invited and encouraged. Limit 100 cards per order.
Just a few examples of my note cards: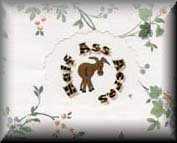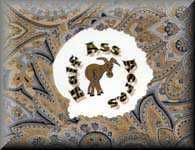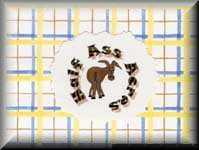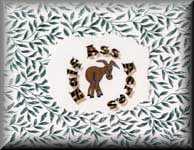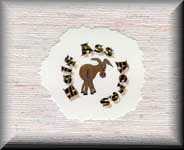 I can also do stationary, invitations, stickers, labels, cards, and anything else you may need....just ask!
---

E-Mail




occasions@hansong.com